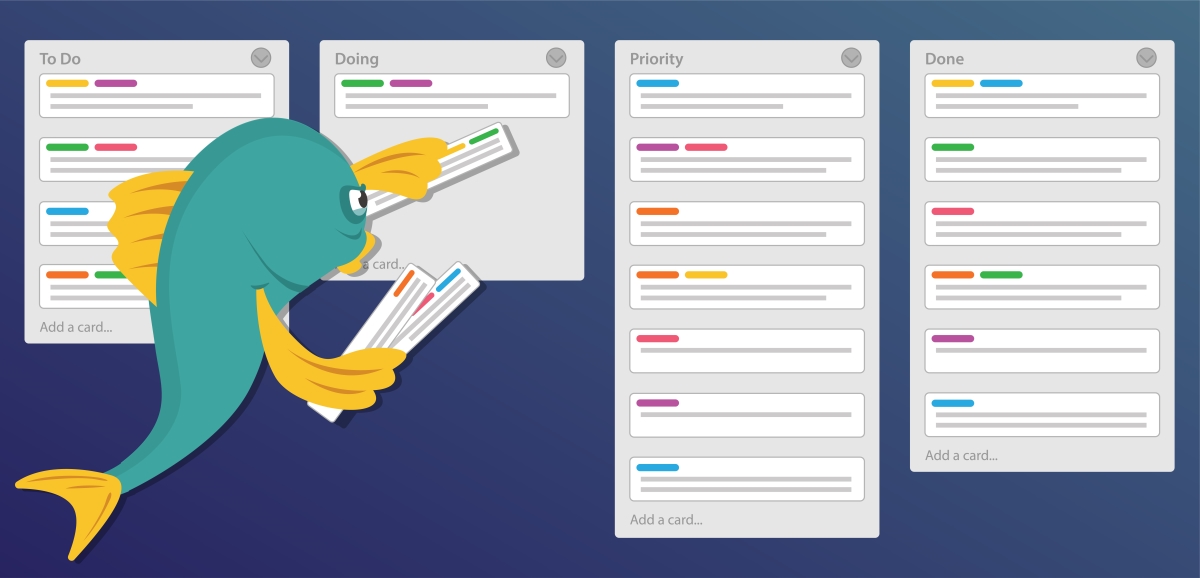 20 Mar

Trello Content Calendar

How to Set Up Trello to Work as a Content Calendar
Overview
Create a new board
Add the calendar powerup
Add the custom label power-up (more than one power-up per board requires paid Trello subscription)
Create a list for Information & Instruction
Create lists for each phase (Research & Ideas, Queue, Writing, Editing, Promoting, and Done)
Add permanent cards to Information & Instruction list

Add a card named "Guidelines for pitching ideas"
Add a card named "Overview of work phases"
Add a card named "Checklists for each phase"

Add details and checklist to permanent cards

Add details and checklist to the "Guidelines for pitching ideas" card
Add details to the "Overview of work phases" card
Add details and checklist to the "Checklists for each phase" card
Setup Steps
Step 1: Create a new board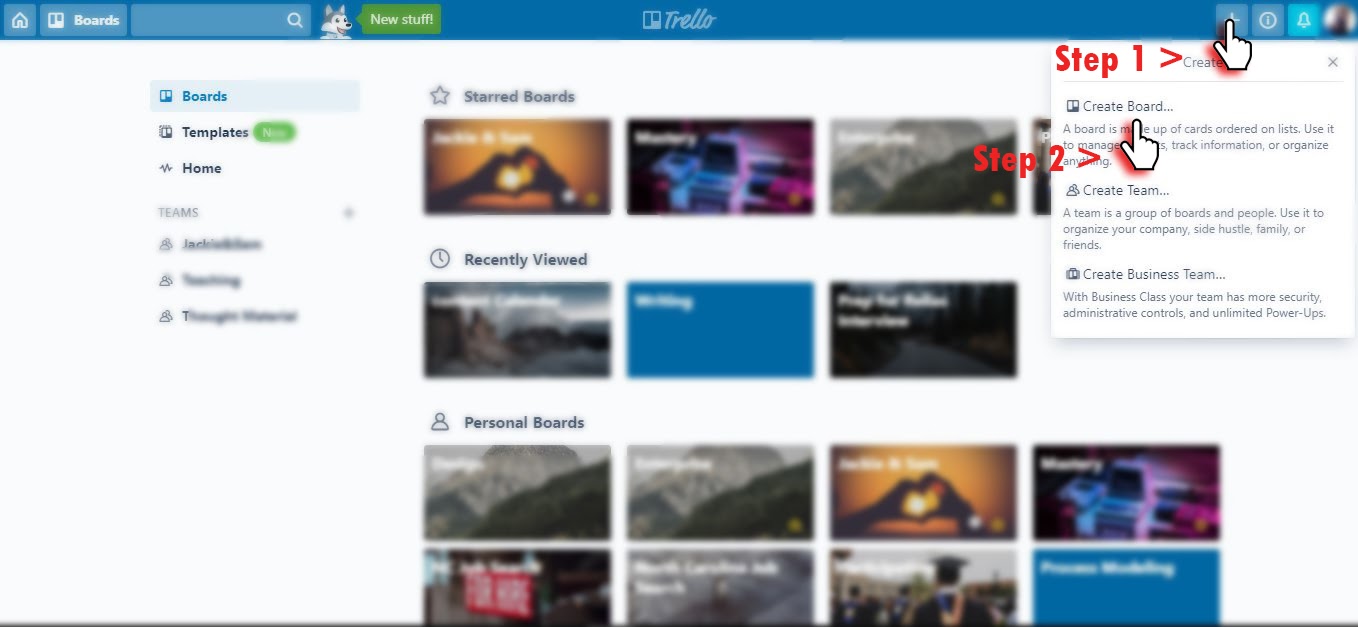 Step 2: Click "Power-Ups", search for the calendar Power-up and click add once you've found it (if you click the calendar button in the top-right corner, your screen will switch into the calendar view).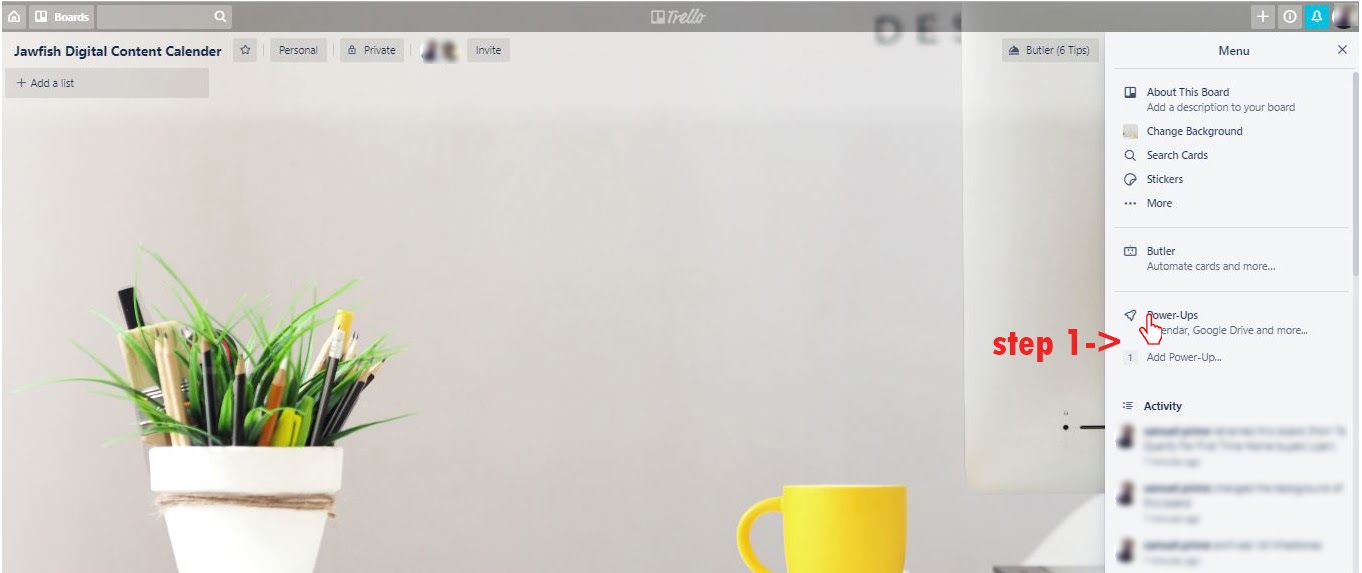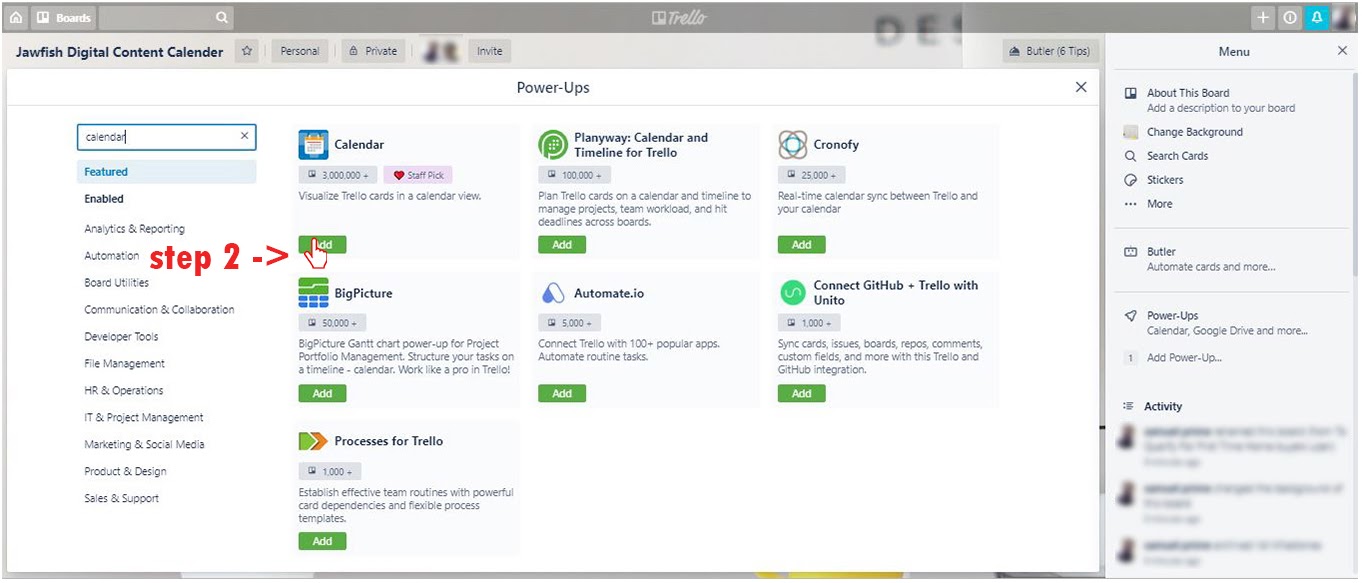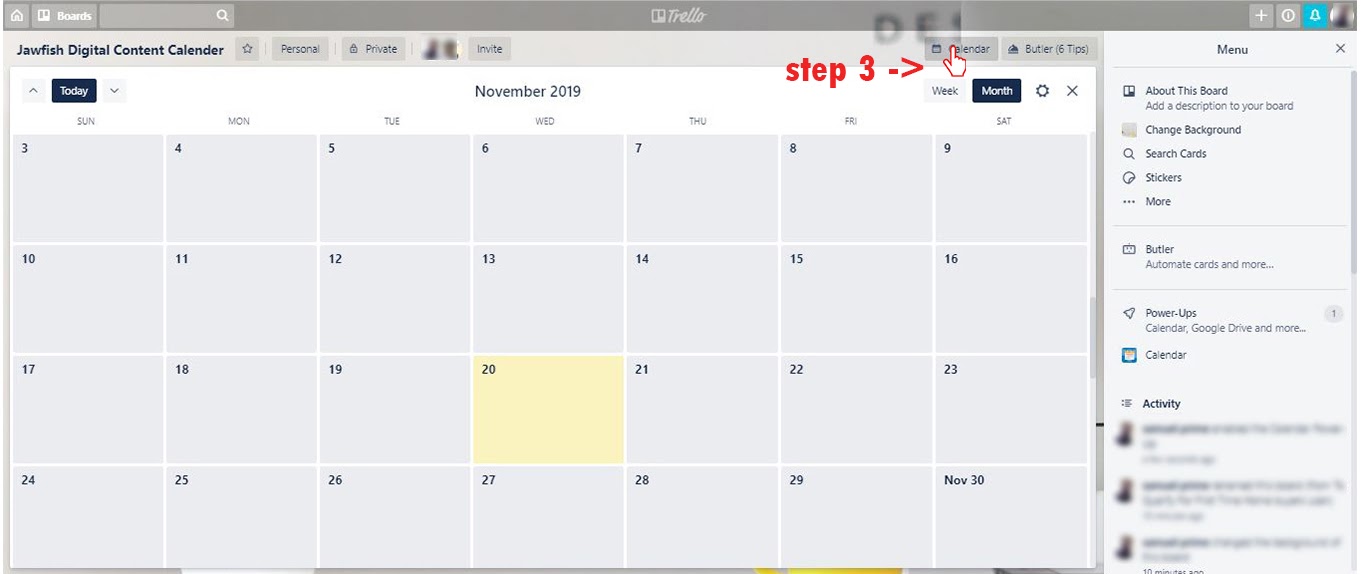 Step 3: Add the "Custom label" power up the same way you added the "Calendar" power-up.
Step 4: Create the Information & Instructions list.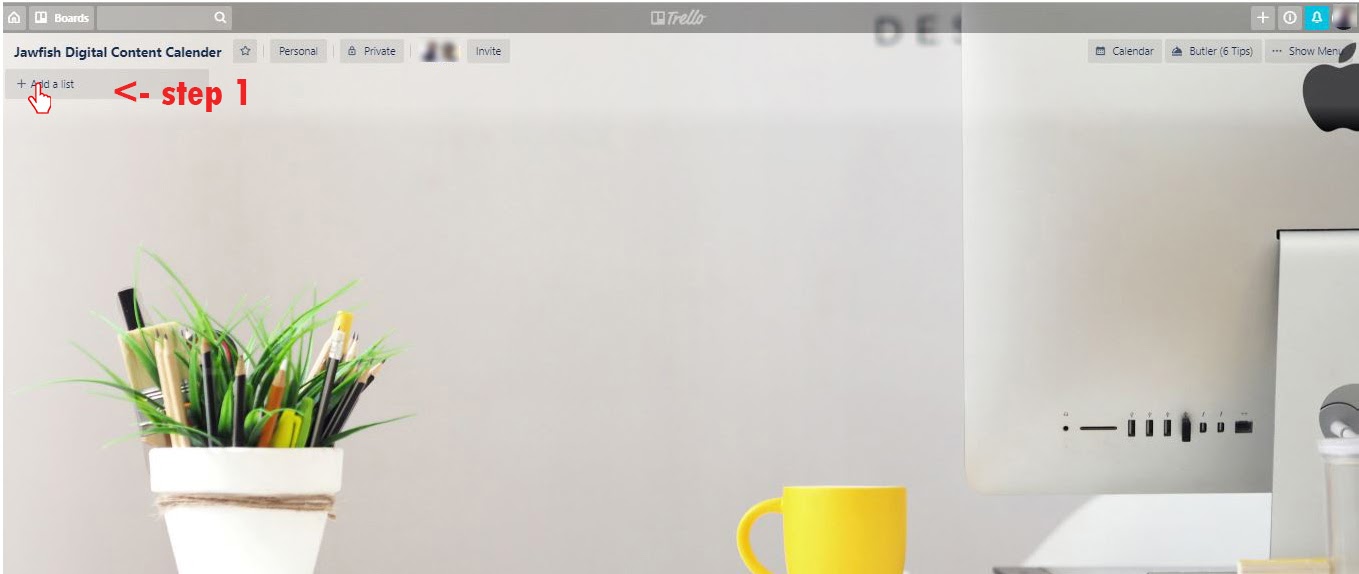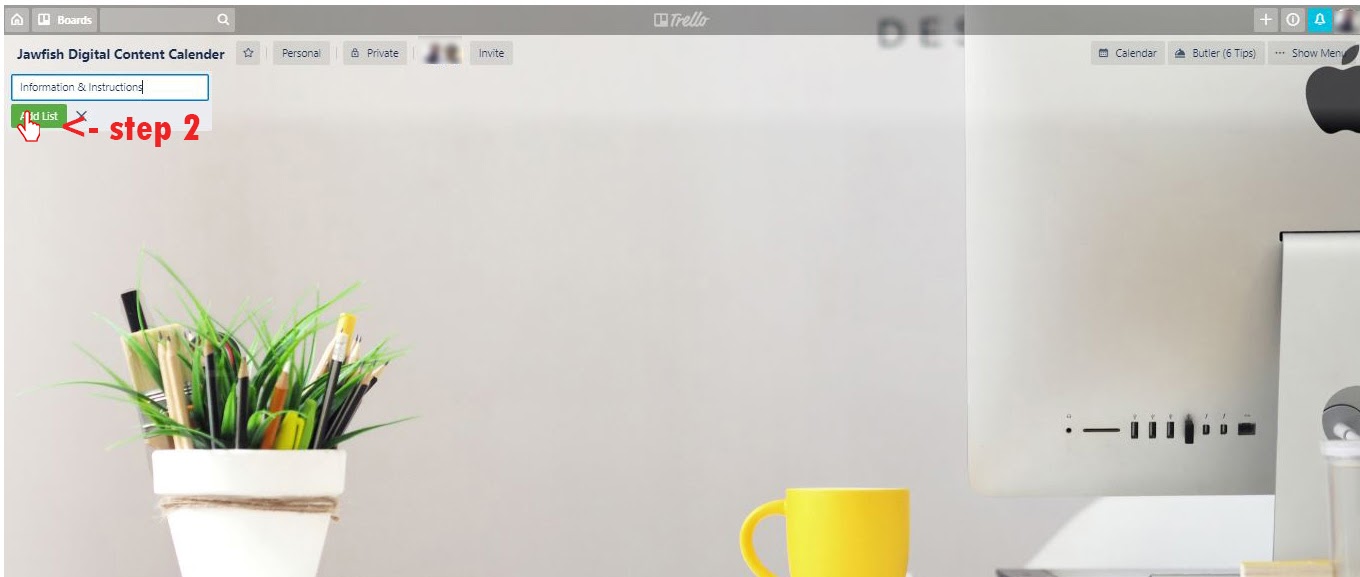 Step 5: Create a list for Research & Ideas, Queue, Writing, Editing, Promoting, Done, the same way as above.

Step 6: Add permanent cards to Information & Instructions list.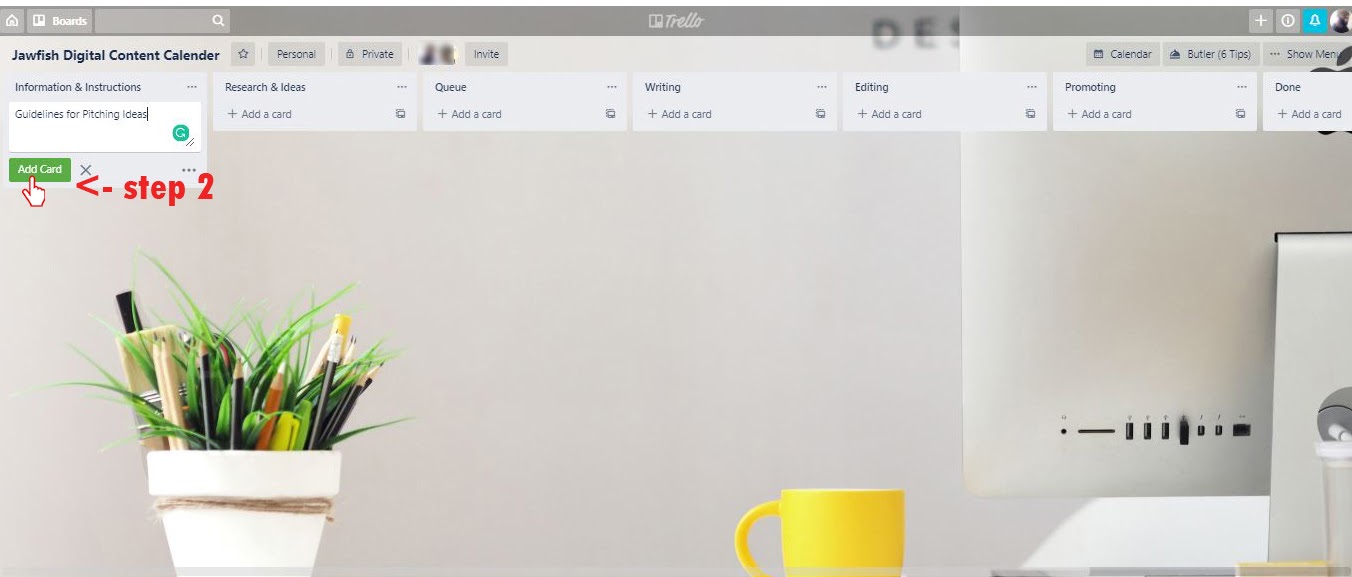 Then, add  "Guidelines for Pitching Ideas" and  "Checklists for each phase" cards.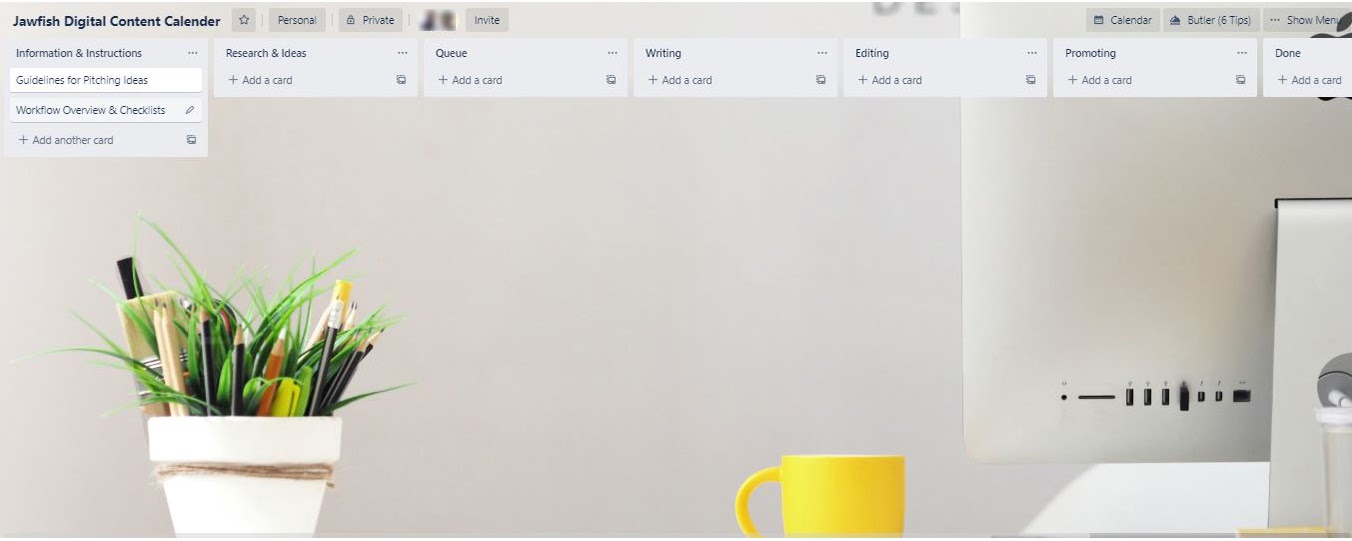 Step 7: Add details and checklist to the "Guidelines for pitching ideas" card.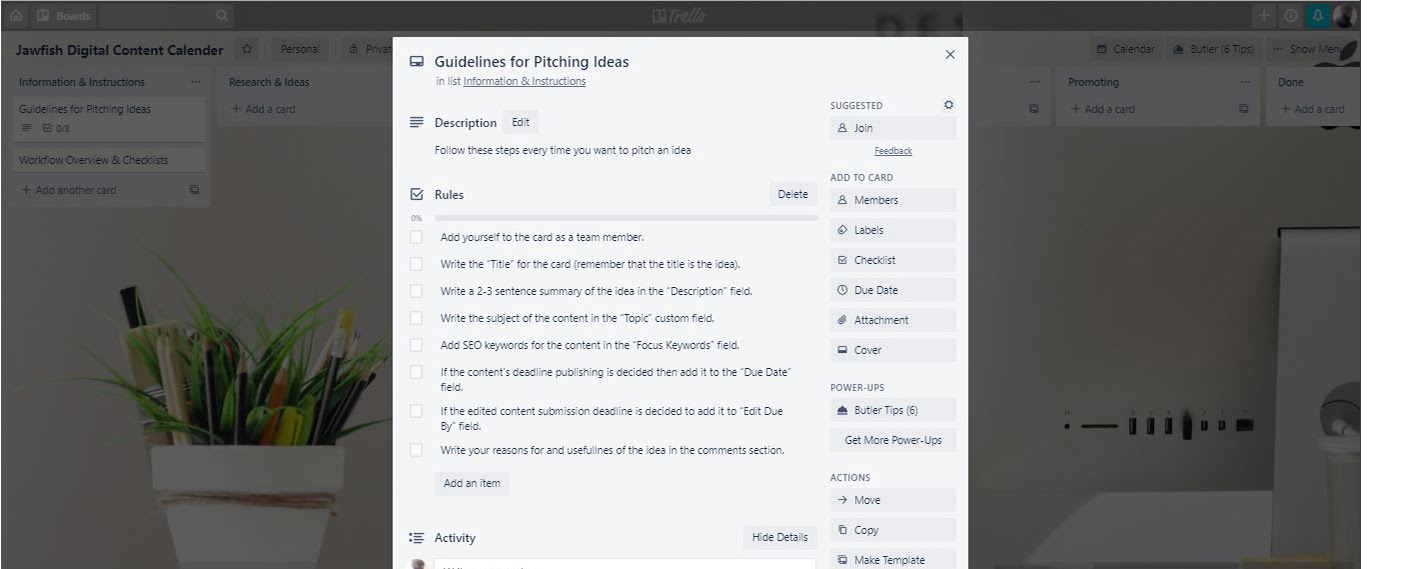 Then, add details and checklist to the "Checklists for each phase" card.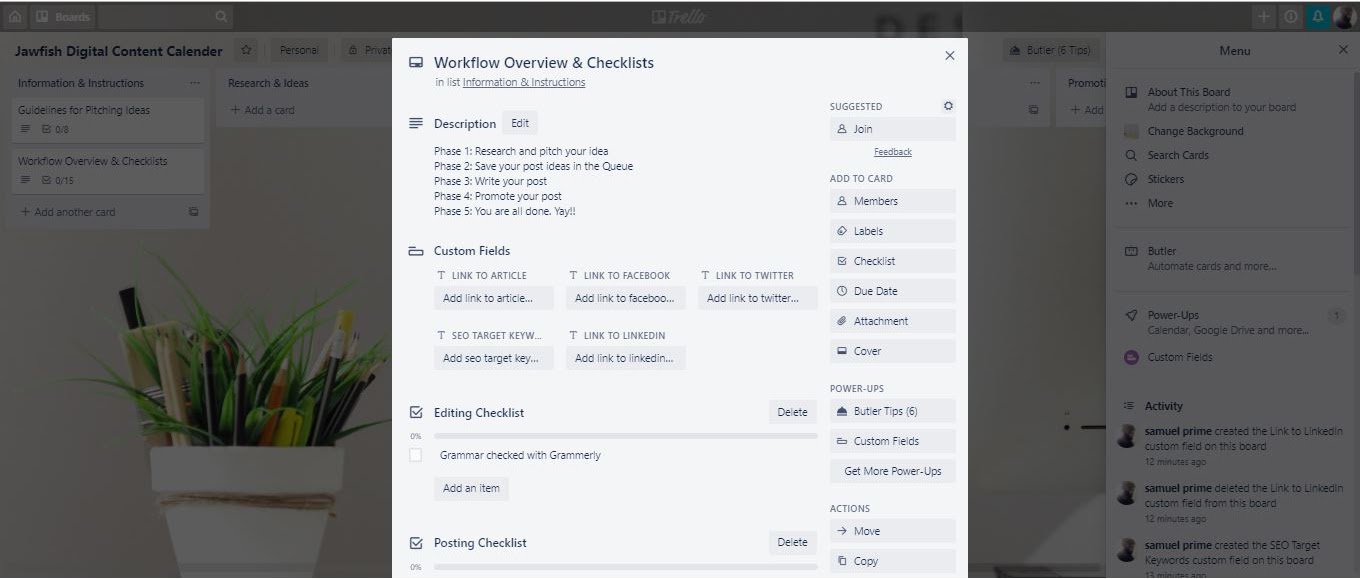 How to Bring it All Together
Once you understand the writing process and how to set up Trello, the lion's share of your work is done. All you have to do now to make this system work is to move completed cards to the next list.
In addition, you must add checklists to each card for the tasks required for each phase (we'd recommend creating a templated card to use for future articles). When adding a checklist, copy the checklists from the Information + Guidelines card. When checking your calendar, click the calendar button on the taskbar.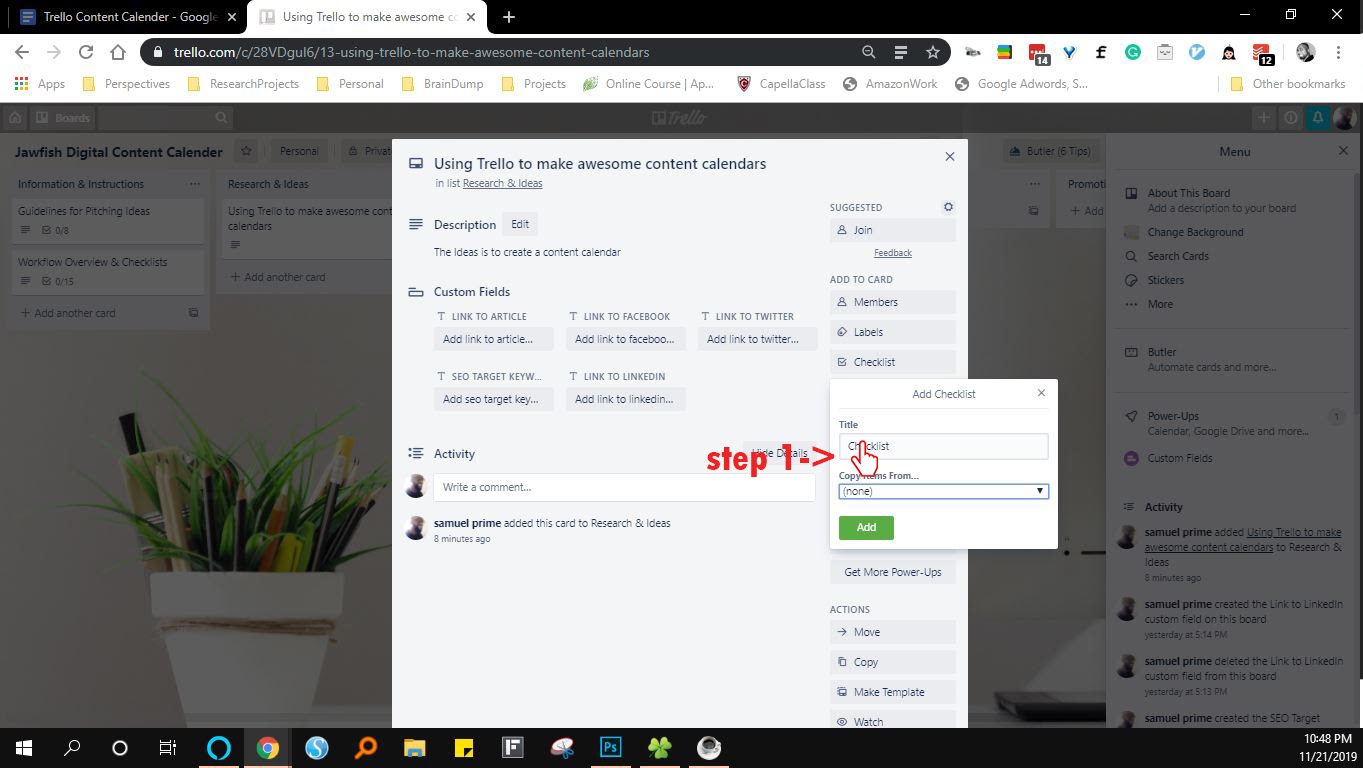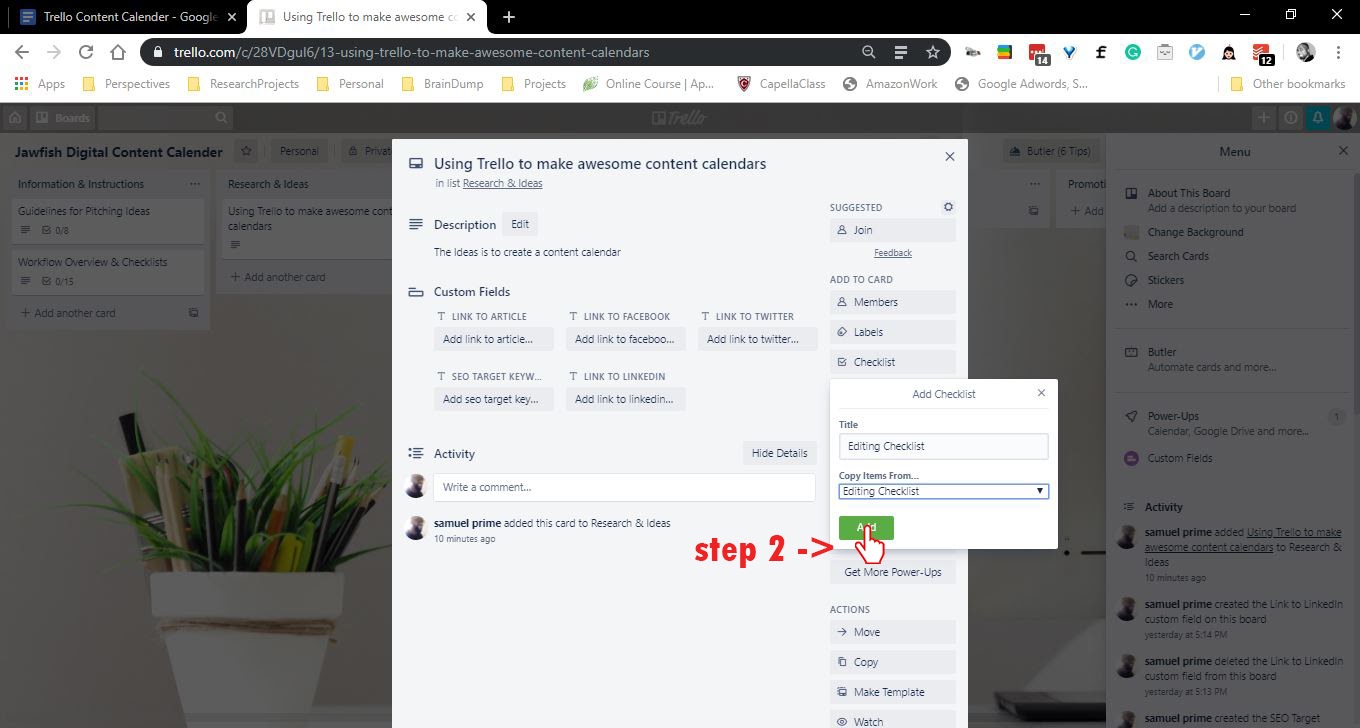 Now you have everything you need to create a content calendar using Trello along with a powerful workflow to make it all work.
Some Useful Pro Tips to Consider when Using This Process:
Use the Information & Instructions cards to create checklist templates so you don't have to create a new checklist for each card.
Use the "Due Date" custom labels on each card to set deadlines.
Use the "Add Member" custom labels to add specific writers to cards.
Use comments to document your communication with other members.
Organize comments by tagging the members included in the conversation.
We know that creating and managing content takes a lot of work. If your company needs help just contact us here at Jawfish Digital and we can help you with all the heavy lifting.
Cody is the CMO at Jawfish Digital. He has over 5+ years of experience in Web Design and Content Marketing. He's helped create long-form, SEO-driven content for companies such as Instapage, Nutshell, Leadboxer, Wonderflow, and more.