Helpknx is a job board website that connects professionals in the hospitality industry. Job seekers can browse for hospitality jobs that include cook, chef, bartender, waiter or waitress, host or hostess, and management positions.
Additionally, visitors can find resources on such as industry tips, market reports, recipes, and more.
We have assisted Helpknx with the following:
Complete Web Design (built from scratch)
Custom Web Development (of completely custom features)
Content Marketing (including blog posts)
Search Engine Optimization
Web Design & Development for Helpknx
Helpknx is a startup that launched in 2017 by Nan Wilkinson. Nan already a website in development for her idea but it wasn't coming along as planned. Nan was working with a foreign web design company and she faced problems with clear communication, long turnaround times, and sloppy design.
Jawfish recommended a complete site redesign so that we could create the job board website that Nan envisioned. We saved the current, half-developed site to a subdomain (so that it could be accessed in the future is desired) but we built a brand new site from the ground up.
Here is the previous, unfinished site's homepage: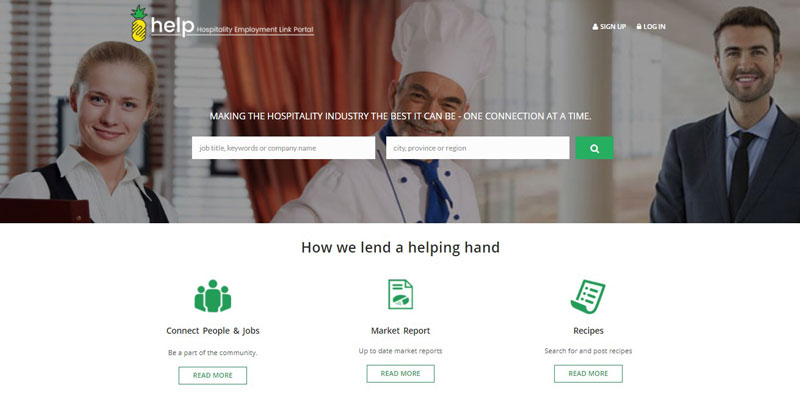 Here is the current homepage of the website designed by Jawfish: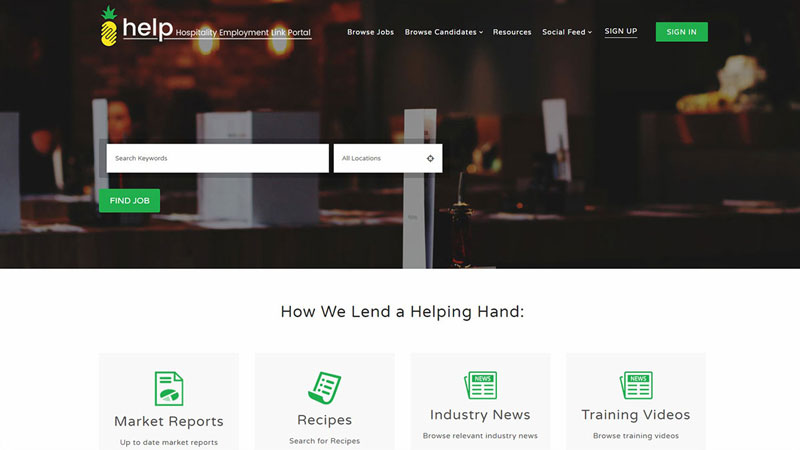 The design is cleaner and more professional looking. These two screenshots do not tell the full story, however. The candidate and employer profiles on the old site were disorganized: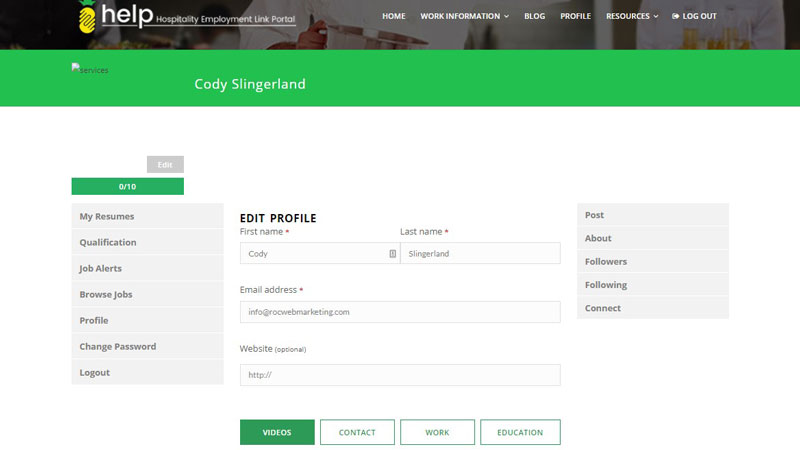 There were also areas that did not show correctly or did not function. Here is a candidate profile on the backend of the current site: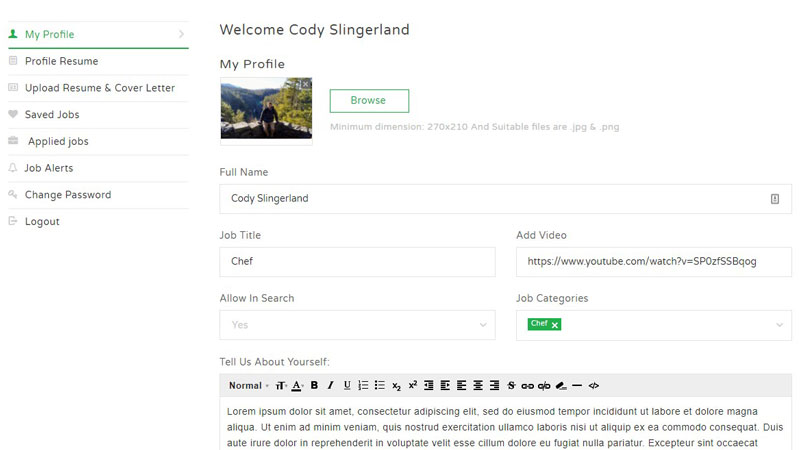 Jawfish has also done quite a bit of custom development on the Helpknx website including:
Building and integrating a social feed so that users can post their own news or updates (similar to Facebook or LinkedIn)
Adding over 29,000 cities to choose from when creating a job posting
Setting up custom job alerts
Creating a "scoring" system for candidates and employers
Content Marketing & SEO
Jawfish has also helped to create content and optimize Helpknx's website for search. A few things we've done include:
Writing SEO, keyword targeted blog posts
Optimizing the site using Yoast SEO